Official Website of the Class of 1967 55th Reunion
WELCOME 1967 CLASSMATES!
E. C. GLASS HIGH SCHOOL
Lynchburg, VA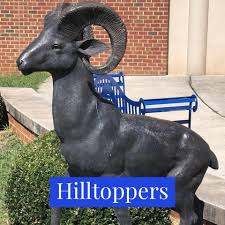 55TH REUNION PAGE INFORMATION IS ON THE TOP LEFT
Just added to the Lynchburg events for October 1, 2022: https://www.getdowntownlynchburg.com/
HAVE YOU SUBMITTED YOUR REGISTRATION FORM? YOU STILL HAVE TIME!
OUR 55TH REUNION IS ONE WEEK AWAY!
Did you know that we have a facebook page: E.C. Glass Class of 1967 Reunion?Are you friends with anyone on the Missing Classmates page? Encourage them to join our website. Simply click on First Time Visitors and follow the instructions.
UPCOMING BIRTHDAYS


ANNOUNCEMENTS
Hey Class of 1967!
Are you getting excited about our upcoming 55th Class Reunion? It's hard to believe that we have been out of high school for 55 years.
All the reunion information can be found on the upper left side of this page. Your Reunion Committee wants to invite all of you to join us in the festivities. If you plan to attend, why not complete the paperwork now. Don't forget to make a hotel reservation if you are traveling from out of town.
We are looking forward to seeing you in October!
Emily Sublett and Cindy Stevens
55th Reunion Committee and Administrators of this website