Official Website of the Class of 1967 55th Reunion
WELCOME 1967 CLASSMATES!
E. C. GLASS HIGH SCHOOL
Lynchburg, VA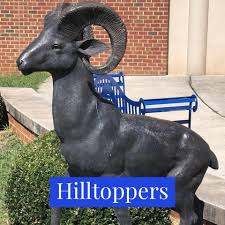 Did you know that we have a facebook page: E.C. Glass Class of 1967 Reunion? Are you friends with anyone on the Missing Classmates page? Encourage them to join our website. Simply click on First Time Visitors and follow the instructions.
A copy of Preston Lawhorne's speech is found at 55th REUNION - THE EVENT on the left. Pictures taken are listed on the PHOTOS page.
55th Reunion
A big "Thank You" to all who worked so hard to make our 55th Reunion a success. Also want to thank all those that attended Saturday night and Sunday. Considering the weather, I think we had a great turnout. The food was delicious and getting reacquainted with old friends was wonderful! Preston Lawhorne did a fabulous presentation, and I think it brought back many memories. If you have not read his books, you really should! Hope everyone had a great time! I will be setting up plans for our next quarterly luncheon in January and will let you know the date and time. Hope to see you then!
Emily Sublett
You can access the IN MEMORY page for the class of 1966 by going to www.ecglass66.com.
UPCOMING BIRTHDAYS